Charging EVs at home or within a residential complex is generally cheaper and more convenient for residents. Various studies show that a majority (around 80%) of all EV charging happens at home and hence residential charging will be central to the future charging ecosystem.
As indicated by the recent changes in building bye laws and the increased adoption of EVs in Delhi, providing EV charging as a service/ amenity to the residents will soon become inevitable.
You want to electrify your fleet while ensuring business continuity, which means disruption, is not an option. Ample understands that. You need fast-charging capabilities so your team can hit the road quickly.
Ample will be able to help you to select and integrate the right EV charging infrastr ucture into your building so your transition to an electric fleet is seamless and your site can meet specific sustainability, reliability and energy goals.
Workplace charging will become a necessity in the future and employees will expect charging solutions. This trend can already be seen in many EV-rich countries. The availability of workplace charging can increase the visibility of an organization's commitment to sustainability and position the employer as a green and clean energy user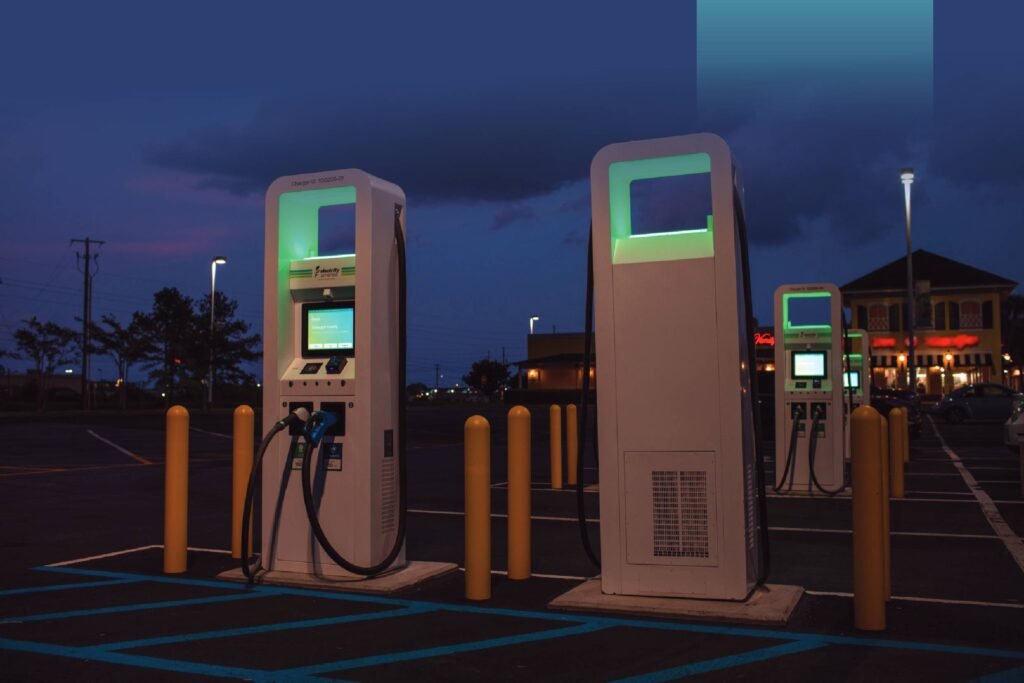 EV charging represents a business opportunity for destinations that are frequently visited by drivers. While it's true that most EV drivers charge at home, 78% regularly top-up their charge at publicly accessible locations.
Businesses that have installed EV charging for public use have reported a wide range of benefits, including new revenue streams; new visitor attraction and retention; increased dwell times and basket spend among chargepoint users, an enhanced customer experience, standing out from local competition and meeting sustainability commitments.
As a business owner you should be looking for more reasons for your customers to visit your facility frequently 
Developers and Property Managers
Availability of EV charging facility can lead to higher property value in the future. An EV charging point is like any other amenity that adds value and provides a 'green' image to the property. Data from countries with higher EV adoption shows that buyers are willing to pay more for homes with EV charging stations. Also, properties with a higher number of EV charging stations in the vicinity have